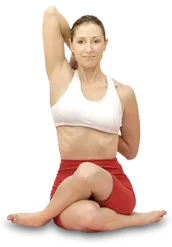 About | Services | Contact Us
Duncan Chiropractic, LLC is well-known for delivering the healing powers of chiropractic care to serve all the needs of residents living throughout the Greater Cleveland Metropolitan Area. We are renowned for treating a broad range of pain relief to patients including sciatica nerve pain. Dr. Ryan Duncan is renowned for not only assisting his patients in their quest for healthier lifestyles, but for helping them achieve the significant outcomes they deserve. Our team is results-drive, and by concentrating on the entire health of the patient, we can get to the source of its patients' discomfort. Although sciatica pain can be severe, the good news is that Duncan Chiropractic is recognized for successfully resolving the problem with non-operative treatment in our clinic. It is not surprising that whenever Strongsville residents require a trusted professional to treat their sciatica nerve pain, they seek the professional assistance of Duncan Chiropractic, LLC every time.
Strongsville Sciatic Nerve Pain
Strongsville has close to 45,000 residents and is situated in Cuyahoga County, Ohio. Duncan Chiropractic is in Strongsville at: 16622 Pearl Road. Strongsville residents understand that we use the safest treatment and evidence-based methods to provide relief from sciatica nerve pain. Unlike other healthcare approaches, Duncan Chiropractic utilizes the newest, state-of-the-art chiropractic techniques that are safer and more effective than ever before. The goal of Dr. Duncan and his trained professionals is to ensure their Strongsville patients can be restored to a state of total health and wellness. We can accomplish this in a multitude of ways that can involve:
● Chiropractic Care; ● Corrective Exercise; ● Lifestyle Advice;
● Nutritional Counseling; ● Massage Therapy; and ● Spinal & Postural Screenings.
Strongsville Sciatica Pain
Regardless if you visit Duncan Chiropractic about sciatica pain or headaches or neck pain, we will focus on each specific condition, and in addition, we may offer you suggestions on how you can achieve a healthier lifestyle and how to avoid aggravating a particular health challenge. For additional information about our clinic or to schedule a FREE health consultation, call Duncan Chiropractic, LLC at: (440) 238-0106. Our hours are Monday: 8 am – 6:30 pm; Tuesday: 12:00 pm – 5:30 pm; Wednesday: 10:00 am – 6:30 pm; Thursday: 8:00 am – 1:00pm; Friday: 8:00 am – 5:30 pm; and Saturday: 8:00 am – 11:00 am (by appointment). We are closed on Sunday.
Strongsville Sciatica | Strongsville Sciatic Nerve Pain | Strongsville Sciatica Pain