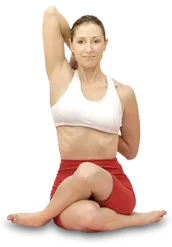 About | Services | Contact Us
For residents who live throughout the Greater Cleveland Metropolitan Area and who are searching for pinched nerve treatment, neck pain relief or neck pain treatment, the only name they need to know is Duncan Chiropractic, LLC. Dr. Ryan Duncan has the background, experience, and training in the chiropractic techniques necessary to bring about neck pain relief. In fact, it is well-documented that not only can chiropractic care remedy pain and suffering, but under the professional care of a skilled chiropractor, it can be used to prevent injuries and reach total wellness. These are just some of the countless reasons that residents from Strongsville persist in coming to Duncan Chiropractic for their neck pain treatment and pinched nerve treatment.
Strongsville Neck Pain Treatment
Strongsville, Ohio has about 45,000 residents and is located in Cuyahoga County. The offices of Dr. Ryan Duncan are at 16622 Pearl Road in Strongsville. Our exceptional team takes enormous pride in offering the best chiropractic care to Strongsville residents who present with symptoms requiring pinched nerve treatment, neck pain treatment and are searching for neck pain relief. What is more, Duncan Chiropractic, LLC will not only strive to meet your expectations, but we will actually exceed them! Furthermore, we know what can bring on neck pain and what can be done to prevent it.
Strongsville Pinched Nerve Treatment
Individuals who are required to sit while working or who spend significant time sitting or in the same position for hours every day, frequently exacerbate existing conditions or cause new ones. Sitting for extended periods of time can bring about discomfort and pain. This is the reason, Duncan Chiropractic suggests that you prevent pain whenever possible. You can avoid pain by:
Taking regular breaks;
Stretching;
Being prepared;
Using pain-relief patches, ointments or tape;
Improving the way you sit;
Visiting your chiropractor!
To make an appointment with Dr. Ryan Duncan for neck pain relief, neck pain treatment or pinched nerve treatment, call Duncan Chiropractic at: (440) 238-0106. Our hours are Monday: 8 am – 6:30 pm; Tuesday: 12:00 pm – 5:30 pm; Wednesday: 10:00 am – 6:30 pm; Thursday: 8:00 am – 1:00pm; Friday: 8:00 am – 5:30 pm; and Saturday: 8:00 am – 11:00 am (by appointment). Our offices are closed on Sunday.
Strongsville Neck Pain Relief | Strongsville Neck Pain Treatment | Strongsville Pinched Nerve Treatment