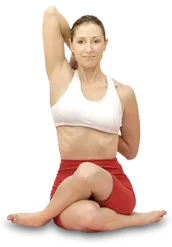 About | Services | Contact Us
Duncan Chiropractic, LLC is distinguished as a leader in chiropractic care for individuals residing in and around the Greater Cleveland Metropolitan Area. In fact, Dr. Ryan Duncan is a highly respected chiropractor who credits his experiencing the benefits for chiropractic care as an impetus for him becoming a successful chiropractor who is also a pediatric chiropractor. Dr. Duncan sought chiropractic care as both a high school student, an undergraduate at the University of Toledo, and during his graduate program in New York. He was active in sports, and after experiencing sports-related injuries, he required the professional attention of a chiropractor. He understands the advantages of having exceptional chiropractic care available to patients of all ages. Youngsters who actively pursue sports in and out of school can all profit from the professional help of a pediatric chiropractor. This is the reason so many of our neighbors in Strongsville seek chiropractic care from Duncan Chiropractic, LLC.
Strongsville Chiropractic Care
Situated in Cuyahoga County, Strongsville, Ohio has approximately 45,000 residents living there. Duncan Chiropractic is conveniently located at 16622 Pearl Road in Strongsville. Besides treating adults in the clinic, Dr. Ryan Duncan is a chiropractor who understands how important it is to have someone with his professional background and knowledge as a pediatric chiropractor to make it possible for youngsters to enjoy having active lifestyles and being involved in sports, but not having to worry about suffering the long-term effects of an injury
Strongsville Pediatric Chiropractor
As a result, whether you are a young adult, a middle-aged adult or a senior who is looking for chiropractic care or you are a parent seeking a pediatric chiropractor to treat your son or daughter, the professional team at Duncan Chiropractic can help. We offer patient forms for you online and we are always eager to accommodate our patients' busy schedules. For more information about scheduling a complimentary health consultation, call Duncan Chiropractic, LLC, today, at: (440) 238-0106. Our hours of operation are Monday: 8 am – 6:30 pm; Tuesday: 12:00 pm – 5:30 pm; Wednesday: 10:00 am – 6:30 pm; Thursday: 8:00 am – 1:00pm; Friday: 8:00 am – 5:30 pm; and Saturday: 8:00 am – 11:00 am (by appointment). Our clinic is closed on Sunday.
Strongsville Chiropractor | Strongsville Chiropractic Care | Strongsville Pediatric Chiropractor