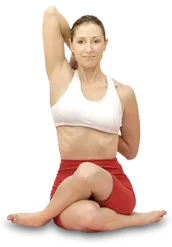 About | Services | Contact Us
Dr. Ryan Duncan, founder of Duncan Chiropractic, LLC and chiropractor extraordinaire, is distinguished for providing exceptional back pain relief and chiropractic care to residents throughout the Strongsville and Greater Cleveland Metropolitan Area. In addition to delivering back pain relief to patients, Dr. Duncan also treats a vast array of conditions in his clinic. These include:
Neck pain, headaches, migraines
Disc injuries, SI joint pain, hip pain
Scoliosis-associated pain, car accidents, arthritis, osteoarthritis
TMJ disorders, carpal tunnel symptoms, sciatica
Knee injuries, sports injuries, work injuries
Strongsville Back Pain Relief
Duncan Chiropractic is located at 16622 Pearl Road in Strongsville, Ohio, which is in Cuyahoga County and has approximately 45,000 residents. Unlike conventional medicine, which treats the disease once it had occurred, chiropractic care engages in preventative measures to avoid illness and pain before they occur. For Strongsville individuals who may already be experiencing neck, back or other discomfort, Duncan Chiropractic offers them an enhanced solution for neck and back pain relief that will assist them in attaining—as well as maintaining—a level of wellness they have been missing in their lives. Duncan Chiropractic, LLC works to consistently exceed patients' expectations!
Strongsville Back Pain Treatment
If you are looking for neck or back pain treatment and you want to explore an alternative to medication and invasive surgical procedures, it is time to reach out to the professional team at Duncan Chiropractic, LLC. For more information about back pain relief or back pain treatment, and to begin your journey of living pain-free, call 440-238-0106 to schedule an appointment. Your first health consultation is FREE. Office hours are: Monday 8 AM – 6 PM; Tuesday 12 PM – 5:30 PM; Wednesday 10 AM – 6:30 PM; Thursday 8 AM – 1 PM (by appointment); Friday 8 AM – 5:30 PM; Saturday 8 AM – 11 AM (by appointment); and closed Sunday.
Strongsville Back Doctor | Strongsville Back Pain Relief | Strongsville Back Pain Treatment