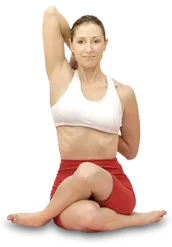 About | Services | Contact Us
Duncan Chiropractic, LLC is recognized as having the best chiropractor – Dr. Ryan Duncan – for delivering exceptional back pain treatment and relief to residents throughout the Greater Cleveland and North Royalton areas. Besides providing needed back pain treatment to his patients near North Royalton, Dr. Duncan is highly regarded for his healing chiropractic skills. Dr. Duncan treats a variety of conditions besides back pain, including:
Disc injuries, SI joint pain, hip pain
Neck pain, headaches, migraines
TMJ disorders, carpal tunnel symptoms, arthritis and osteoarthritis and sciatica
Knee, sports, and work injuries
Scoliosis associated pain, car accidents, and
These are just some of the countless reasons that when our neighbors from North Royalton are seeking the best chiropractor in the region, the only name they need to know is Duncan Chiropractic.
North Royalton Best Chiropractor
North Royalton has over 31,000 residents and is located in Cuyahoga County, Ohio. Duncan Chiropractic Clinic is a little more than seven miles northeast of North Royalton at: 16622 Pearl Road in Strongsville. Our esteemed chiropractor, Dr. Ryan Duncan, delivers all manner of chiropractic care to his patients in order to both prevent pain before it occurs and treat discomfort once it happens. Whenever our North Royalton patients are suffering from neck, back, or other pain, Duncan Chiropractic has the best chiropractor who will not only meet their expectations, but who will surpass them. Our highly effective back pain treatment allows North Royalton patients to achieve and maintain an optimum level of wellness that they have been lacking.
North Royalton Back Pain Treatment
Whenever you are experiencing back discomfort, you can rely upon Duncan Chiropractic to help you achieve the highest level of wellness possible with the back pain treatment you need. This is one of the many reasons Dr. Duncan is considered the best chiropractor near North Royalton to diagnose and treat your existing condition quickly and accurately. Duncan Chiropractic's back pain treatment is acknowledged as a healthy alternative to invasive procedures and medication. To schedule an appointment with the best chiropractor near North Royalton, call Duncan Chiropractic, LLC at (440) 238-0106 today, and let us guide you along your journey to a pain-free lifestyle. Your initial health history consultation is FREE of charge, but we do bill for exams and treatment if you proceed with our services. Our convenient office hours are:
8 AM – 6:30 PM, Monday
12 PM – 5:30 PM, Tuesday
10 AM – 6:30 PM, Wednesday
8 AM – 1 PM, Thursday (by appointment)
8 AM – 5:30 PM, Friday
8 AM – 11 AM, Saturday (by appointment)
Duncan Chiropractic is closed Sundays
North Royalton Chiropractor | North Royalton Best Chiropractor | North Royalton Back Pain Treatment