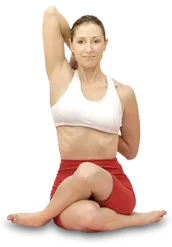 About | Services | Contact Us
The residents throughout the Greater Cleveland Metropolitan Area are fortunate to have the best chiropractor in the region serving them. Dr. Ryan Duncan of Duncan Chiropractic is renowned for delivering the most extraordinary chiropractic care to his patients. Besides providing state-of-the-art chiropractic treatment, Dr. Duncan also treats patients for:
Disc injuries, SI joint pain, hip pain
Neck pain, headaches, migraines
Knee, sports, and work injuries
Scoliosis associated pain, car accidents
TMJ disorders, carpal tunnel symptoms,

sciatica, arthritis, and osteoarthritis
It is no wonder that whenever our neighbors in Columbia Station are looking for the best chiropractor, the only name they need to know is Dr. Ryan Duncan at Duncan Chiropractic.
Columbia Station Best Chiropractor
Columbia Station is located in Lorain County and has more than 9,000 residents who call it home. Duncan Chiropractic is less than seven miles southeast of Columbia Station, at 16622 Pearl Road in Strongsville. With his unblemished reputation as the best chiropractor for Columbia Station patients, Dr. Ryan Duncan is well-known for delivering the chiropractic care clients require when they are suffering from neck, back, or other pain. When patients come to Duncan Chiropractic, they understand that not only will Dr. Duncan strive to meet their expectations, but he will most likely surpass them.
Columbia Station Chiropractic Care
Columbia Station patients can always be assured of receiving the maximum level of chiropractic care from Duncan Chiropractic. When you have the best chiropractor to accurately diagnose and treat your existing condition, you are ensured that you will soon be back on the road to full recovery. The treatment delivered by our chiropractor is recognized as the most exceptional and healthiest alternative to invasive procedures and medication. To get started on your pain-free journey, today, call Duncan Chiropractic at (440) 238-0106. Your first chiropractic care consultation is FREE. Office hours are as follows:
8 AM – 6:30 PM, Monday
12 PM – 5:30 PM, Tuesday
10 AM – 6:30 PM, Wednesday
8 AM – 1 PM, Thursday (by appointment)
8 AM – 5:30 PM, Friday
8 AM – 11 AM, Saturday (by appointment)

Closed Sundays



Columbia Station Chiropractor | Columbia Station Best Chiropractor | Columbia Station Chiropractic Care