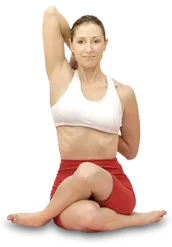 About | Services | Contact Us
Chiropractic care is beneficial for a wide range of conditions – not only for back pain relief. Whether you are a senior citizen, a baby, a middle-aged parent, or a college student, Duncan Chiropractic, LLC offers you a drug-free and surgery-free alternative to traditional medicine. In fact, they are renowned for focusing on preventative treatments specifically designed with your well-being in mind. Duncan Chiropractic's goal is to help patients achieve and maintain optimal health. In addition to back pain treatment, Duncan Chiropractic also provides the following treatments to residents throughout the Greater Cleveland Metropolitan Area and Columbia Station area:
Neck pain, headaches, migraines
Disc injuries, SI joint pain, hip pain
Scoliosis-associated pain, car accidents, arthritis, osteoarthritis
TMJ disorders, carpal tunnel symptoms, sciatica
Knee injuries, sports injuries, work injuries
Columbia Station Back Pain Relief
Columbia Station, Ohio, is in Lorain County and has over 7,000 residents. Duncan Chiropractic is located less than seven miles southeast of Columbia Station at 16622 Pearl Road in Strongsville. Dr. Ryan Duncan and his professional team are recognized for caring for patients of all ages from the youngest to the oldest Columbia Stations residents. Duncan Chiropractic utilizes preventative care techniques to ward off pain and illness before it can get a foothold and take over. If Columbia Station patients are already suffering the effects of pain and discomfort, this Strongsville back doctor will ensure they receive the neck and back pain treatment they need in order to help them along on their road to recovery and good health. Duncan Chiropractic will always aim to exceed expectations.
Columbia Station Back Pain Treatment
Recognized for customizing back pain treatment to patients' precise specifications, the expertise of Dr. Duncan and his staff can be regularly relied on to make office visits the best possible experience. The entire team is committed to answering all your questions regarding back pain relief and back pain treatment to your absolute satisfaction. Before you know it, you will be restored to feeling 100% once again! To learn how Duncan Chiropractic can help you by restoring your health and well-being, call 440-238-0106 for an appointment. Office hours are: Monday 8 AM – 6 PM; Tuesday 12 PM – 5:30 PM; Wednesday 10 AM – 6:30 PM; Thursday 8 AM – 1 PM (by appointment); Friday 8 AM – 5:30 PM; Saturday 8 AM – 11 AM (by appointment); and closed Sunday. We offer complimentary, first-time health consultations.
Columbia Station Back Doctor | Columbia Station Back Pain Relief | Columbia Station Back Pain Treatment