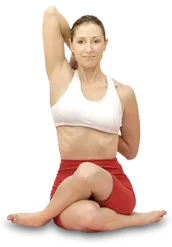 About | Services | Contact Us
The mission of Duncan Chiropractic, LLC is to offer patients an excellent quality of healthcare specifically developed for each individual, utilizing state-of-the-art chiropractic techniques. Dr. Ryan Duncan is a well-known back doctor serving residents across the Greater Cleveland Metropolitan Area with a variety of treatments in his clinic, including but not limited to:
Neck pain, headaches, migraines
Disc injuries, SI joint pain, hip pain
Scoliosis-associated pain, car accidents, arthritis, osteoarthritis
TMJ disorders, carpal tunnel symptoms, sciatica
Knee injuries, sports injuries, work injuries
Brunswick residents can be assured that Duncan Chiropractic consistently works to live up to the mission and provide service quality that surpasses expectations.
Brunswick Back Pain Relief
Brunswick, Ohio, is located in Medina, Ohio, and has nearly 35,000 residents. Conveniently located at 16622 Pearl Road in Strongsville—only four miles north of Brunswick—it is only a quick journey to get pain relief. They are able to treat patients of all ages, from infants to senior citizens. Unlike conventional physicians who treat disease after it occurs, the Duncan Chiropractic clinic employs preventative care to avert illness and pain before they strike. In addition to prevention, for our Brunswick patients who are already suffering from pain and discomfort, Dr. Ryan Duncan proposes neck and back pain treatment that will help them achieve and retain the standard of well-being and pain relief that they have been lacking.
Brunswick Back Pain Treatment
It is not uncommon for patients who require neck or back pain relief to prefer non-surgical and medication-free alternatives. This is where the skills and expertise of Dr. Duncan and his team of professionals come into play. They will answer all back pain relief and health and wellness questions and help patients find pain-relief and a better way of life. If you are interested in learning how you can be pain-free, call Duncan Chiropractic at 440-238-0106 to schedule you for an appointment. Our office hours are: Monday 8 AM – 6 PM; Tuesday 12 PM – 5:30 PM; Wednesday 10 AM – 6:30 PM; Thursday 8 AM – 1 PM (by appointment); Friday 8 AM – 5:30 PM; Saturday 8 AM – 11 AM (by appointment); and Sunday closed. All new patients receive FREE first-time health consultations.
Brunswick Back Doctor | Brunswick Back Pain Relief | Brunswick Back Pain Treatment