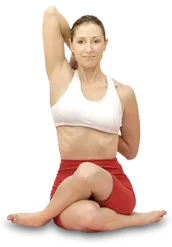 About | Services | Contact Us
Duncan Chiropractic is recognized as offering the most exceptional neck pain treatment and neck pain relief to residents who live throughout the greater Cleveland area. We are fortunate to have one of the best chiropractors in the region, Dr. Ryan Duncan. Dr. Duncan possesses the background, the chiropractic techniques, knowledge and professional training required in treating patients and providing the requisite neck pain relief needed. It is well known that not only is Dr. Duncan capable of delivering back and neck pain relief, but as one of the best chiropractors, he also prevents injuries and helps patients achieve total wellness. It is no wonder that when our neighbors from Brunswick are searching for the best chiropractor in the region, Duncan Chiropractic is who they consistently reach out to for the very best service in the industry.
Neck Pain Treatment Brunswick
Brunswick, Ohio is located in Medina County and has close to 35,000 residents. The offices of Dr. Ryan Duncan are slightly more than four miles straight north at 16622 Pearl Road in Strongsville. Our remarkable team is renowned for offering unparalleled chiropractic care to Brunswick residents who are looking for neck pain treatment or neck pain relief. Duncan Chiropractic not only will strive to meet your expectations, but we will do everything we can to actually exceed them! We not only are able to treat neck pain, but we also educate our clients to know what can be done to prevent it.
Neck Pain Relief Brunswick
It is well documented that people who spend a great deal of time sitting in the same position on a daily basis, often cause preexisting conditions to become worse or cause new ones altogether. That is why Duncan Chiropractic recommends that whenever possible, patients prevent pain and discomfort by:
Being prepared,
Improving how they sit
Stretching
Taking regular breaks
Using pain-relief patches, ointments or tape
Visiting a chiropractor
To schedule an appointment with Dr. Ryan Duncan for neck pain relief or neck pain treatment, call Duncan Chiropractic at (440) 238-0106. Our hours are:
Monday, 8 AM – 6:30 PM
Tuesday, 12 PM – 5:30 PM
Wednesday, 10 AM – 6:30 PM
Thursday, 8 AM – 1 PM (by appointment)
Friday, 8 AM – 5:30 PM
Saturday, 8 AM – 1:00 PM (by appointment)
Our offices are closed on Sunday. We look forward to helping you!
Best Chiropractor Brunswick | Neck Pain Treatment Brunswick | Neck Pain Relief Brunswick