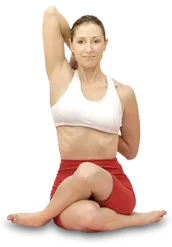 About | Services | Contact Us
Duncan Chiropractic is renowned for delivering essential back pain relief and back pain treatment to residents throughout the Greater Cleveland Metropolitan Area. Besides providing exceptional back treatment, Dr. Ryan Duncan is a highly respected back pain doctor who also treats a broad spectrum of conditions, which include:
Disc injuries, SI joint pain, hip pain
Scoliosis associated pain, car accidents, arthritis and osteoarthritis
Knee, sports, and work injuries
Neck pain, headaches, migraines
TMJ disorders, carpal tunnel symptoms, sciatica
When our neighbors from Parma are seeking the best, state-of-the-art back pain relief possible, Duncan Chiropractic is the only name they need to know.
Back Pain Relief Parma
Parma, Ohio has approximately 80,000 residents and is in Cuyahoga County. Duncan Chiropractic is less than 11 miles southwest of Parma at 16622 Pearl Road in Strongsville. Our back doctor engages in preventative chiropractic care to eliminate illness and pain before they occur. For our Parma patients who already are experiencing neck, back or other discomfort, Duncan Chiropractic recommends enhanced neck and back pain treatment which will help achieve and maintain optimum levels of wellness that may have been missing previously. You can expect our back doctor to not only meet Parma patients' expectations, but that he will regularly surpass them.
Back Pain Treatment Parma
If you are experiencing neck or back discomfort, you can rely upon Duncan Chiropractic to give you the healing back pain relief you require. Our back pain treatment is a healthy alternative to invasive surgical procedures and medication. Call Duncan Chiropractic today at (440) 238-0106 to schedule an appointment to discuss your health symptoms and develop a customized plan to eliminate your pain.
Back Doctor Parma | Back Pain Relief Parma | Back Pain Treatment Parma