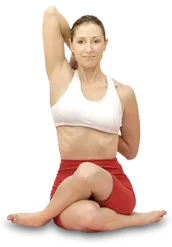 About | Services | Contact Us
Duncan Chiropractic, LLC is distinguished for providing indispensable back pain treatment and back pain relief for residents throughout the greater Cleveland metropolitan area. In addition to delivering the requisite back pain treatment, Dr. Ryan Duncan of Duncan Chiropractic is highly regarded as one of the finest back doctors in the region. Dr. Duncan treats a wide range of conditions which include:
Disc injuries, SI joint pain, hip pain
Neck pain, headaches, migraines
TMJ disorders, carpal tunnel symptoms,
Knee, sports, and work injuries
Scoliosis associated pain, car accidents, and
Arthritis and osteoarthritis and sciatica
As a result, on the occasion our Olmstead Falls neighbors need the most exceptional, state-of-the-art back pain relief, Duncan Chiropractic is their top choice for the very best in treatment.
Back Pain Relief Olmsted Falls
Olmstead Falls, Ohio is located in Cuyahoga County with nearly 9,000 residents. Duncan Chiropractic Clinic is at 16622 Pearl Road in Strongsville, just southeast of Olmstead Falls. Our well-respected back doctor performs all manner of preventative chiropractic care to best serve his patients and to eliminate pain and discomfort before they occur. Whenever our Olmstead Falls patients are suffering from neck, back, or other discomfort, Duncan Chiropractic often exceeds all expectations when it comes to our treatment. Our enhanced back pain relief and back pain treatment will allow patients to achieve and maintain an optimum level of wellness that they have been missing.
Back Pain Treatment Olmsted Falls
If you, or a member of your family, is experiencing neck and back discomfort, you can count on Duncan Chiropractic help you achieve a healthy level of wellness with our back pain relief treatment. In fact, Duncan Chiropractic's back pain treatment is recognized as a healthy alternative to invasive surgical procedures and medication. Call Duncan Chiropractic, LLC, today at (440) 238-0106 to set up an appointment. Allow us to help you begin your path to pain-free living. Your initial health consultation is FREE of charge. Our convenient office hours are:
Monday, 8 AM – 6 PM
Tuesday, 12 PM – 5:30 PM
Wednesday, 10 AM – 6:30 PM
Thursday, 8 AM – 1 PM (by appointment)
Friday, 8 AM – 5:30 PM
Saturday, 8 AM – 11 AM (by appointment)
Duncan Chiropractic is closed on Sunday.
Back Doctor Olmsted Falls | Back Pain Relief Olmsted Falls | Back Pain Treatment Olmsted Falls