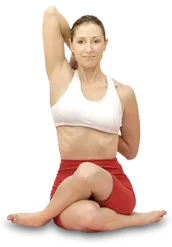 About | Services | Contact Us
Having a remarkably skilled chiropractic back doctor provides so much more than back pain relief and back pain treatment. It also delivers patients an exceptional surgery-free and drug-free alternative to traditional medicine. Duncan Chiropractic is distinguished for concentrating on preventative treatments to ensure your wellbeing. Our primary objective is to help patients achieve and maintain optimal health. Duncan Chiropractic not only offers preventative treatments, but we also engage in diagnostic care to both diagnose and treat symptoms our patients already have, which include the following:
Neck pain, headaches, migraines
TMJ disorders, carpal tunnel symptoms, sciatica
Disc injuries, SI joint pain, hip pain
Knee injuries, sports injuries, work injuries
Scoliosis associated pain, car accidents, arthritis and osteoarthritis
Consequently, when Middleburg Heights residents require back pain relief or any of the aforementioned procedures, reaching out to Duncan Chiropractic is the only call they need to make.
Back Pain Relief Middleburg Heights
Middleburg Heights, Ohio has more than 15,000 residents and is in Cuyahoga County. Duncan Chiropractic is located at 16622 Pearl Road in Strongsville, only five miles south of Middleburg Heights. Chiropractor Dr. Ryan Duncan and his team of professionals are well known for attending to the needs of Middleburg Heights' patients, regardless of their age. Middleburg Heights' residents who are looking for back pain treatment realize that not only will Duncan Chiropractic meet their expectations, but we will consistently surpass them. Middleburg Heights' patients who may already be suffering from the effects of back pain and discomfort understand that our back doctor will make sure they receive the back pain relief they are needing.
Back Pain Treatment Middleburg Heights
Patients can count on Dr. Duncan and his staff to ensure their visit to Duncan Chiropractic's office goes as smooth as possible. Our highly skilled team is dedicated to responding to all our patients' questions pertaining to back pain relief and back pain treatment. To discover more about having your health and wellbeing restored, call Duncan Chiropractic at (440) 238-0106 for an appointment today. Office hours are: Monday, 8 AM – 6 PM; Tuesday, 12 PM – 5:30 PM; Wednesday, 10 AM – 6:30 PM; Thursday, 8 AM – 1 PM (by appointment); Friday, 8 AM – 5:30 PM; Saturday, 8 AM – 11 AM (by appointment); Sunday, closed.
Back Doctor Middleburg Heights | Back Pain Relief Middleburg Heights | Back Pain Treatment Middleburg Heights