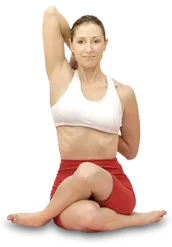 About | Services | Contact Us
Residents throughout the greater Cleveland area consider Dr. Ryan Duncan, founder of Duncan Chiropractic to be an outstanding resource in providing quality back pain relief. As a well-respected chiropractic back doctor, Dr. Duncan delivers the back pain treatment and chiropractic care patients require. Besides delivering back pain relief to patients, Dr. Duncan also treats a broad range of disorders that cause musculoskeletal and nerve pain. These include:
Neck pain, headaches, migraines
TMJ disorders, carpal tunnel symptoms, sciatica
Disc injuries, SI joint pain, hip pain
Knee injuries, sports injuries, work injuries
Scoliosis associated pain, car accidents, arthritis, and osteoarthritis
These are just a sampling of the countless reasons Hinckley residents choose Duncan Chiropractic whenever they are searching for the most competent and effective backpain treatment.
Back Pain Relief Hinckley
Hinckley, Ohio is an unincorporated community in Medina County, with approximately 8,000 residents. Duncan Chiropractic is located nearby in Strongsville at 16622 Pearl Road, just slightly more than eight miles northwest of Hinckley. Duncan Chiropractic offers Hinckley residents neck and back pain relief, which helps attain and maintain an optimum level of wellness that they have been missing in their lives. Our staff and back doctor strive to not only meet the expectations of our Hinckley patients, but are determined to exceed them.
Back Pain Treatment Hinckley
Finding the ideal neck or back pain treatment is easier than you think. At Duncan Chiropractic, we will show you how you can be restored to better health without surgery and massive doses of painkillers. With Duncan Chiropractic's professional team, under the watchful eye of our back doctor Ryan Duncan, you will be able to explore the benefits of preventative alternatives to medication and invasive surgical procedures. To learn more about back pain relief and back pain treatment, call Duncan Chiropractic today at (440) 238-0106 to schedule an appointment to discuss your health symptoms and develop a customized plan to eliminate your pain. Duncan Chiropractic's office hours are Monday 8 AM – 6 PM; Tuesday 12 PM – 5:30 PM; Wednesday 10 AM – 6:30 PM; Thursday 8 AM – 1 PM (by appointment); Friday 8 AM – 5:30 PM; Saturday 8 AM – 11 AM (by appointment). Duncan Chiropractic is closed on Sunday.
Back Doctor Hinckley | Back Pain Relief Hinckley | Back Pain Treatment Hinckley