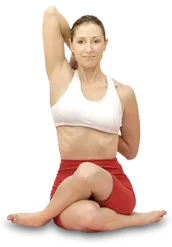 About | Services | Contact Us
Duncan Chiropractic endeavors to provide its patients with the finest healthcare by utilizing the best back pain treatment techniques available. Dr. Ryan Duncan is a highly respected back doctor, serving Berea residents with a range of back pain relief and back pain treatment procedures for the following conditions:
Neck pain, headaches, migraines
TMJ disorders, carpal tunnel symptoms, sciatica
Disc injuries, SI joint pain, hip pain
Knee injuries, sports injuries, work injuries
Scoliosis associated pain, car accidents, arthritis, and osteoarthritis
Therefore, it is not surprising to learn that whenever our Berea neighbors are looking for the most qualified back doctor in the region, they turn to experienced chiropractor Dr. Ryan Duncan at Duncan Chiropractic.
Back Pain Relief Berea
Berea, Ohio is in Cuyahoga County and has nearly 19,000 residents. Duncan Chiropractic is conveniently located less than six miles south of Berea at 16622 Pearl Road in Strongsville. We are recognized for treating patients of all ages, from infants to senior citizens. Berea patients who are in search of back pain treatment or back pain relief understand that Duncan Chiropractic's back doctor is focused on using preventative care. This type of care avoids illness and pain before they occur. However, for Berea patients who already are experiencing pain and discomfort, Dr. Duncan recommends neck and back pain treatment that will help people attain the standard of wellbeing they experienced before pain occurred. Duncan Chiropractic not only aims to meet expectations of all their Berea patients, but to consistently exceed them!
Back Pain Treatment Berea
Naturally, the majority of patients prefer non-surgical and medication-free alternatives when they require back pain treatment and back pain relief. This is the time when the background and expertise of Dr. Duncan and his team of professionals matter most. They can provide you with the back pain relief needed and put you on the road to better health and full recovery. To discover the path to wellness, call Duncan Chiropractic at (440) 238-0106 today for an appointment with our back doctor. Our office hours are: Monday, 8 AM – 6 PM; Tuesday, 12 PM – 5:30 PM; Wednesday, 10 AM – 6:30 PM; Thursday, 8 AM – 1 PM (by appointment); Friday, 8 AM – 5:30 PM; Saturday, 8 AM – 11 AM (by appointment); Sunday, closed.
Back Doctor Berea | Back Pain Relief Berea | Back Pain Treatment Berea